Floristry Fundamentals Course
Filled with essential skills and projects this one week course is the perfect introduction to the world of luxury floristry.
You will be guided by our expert tutor team every step of the way as you focus on the building blocks of the craft and establishing a strong foundation of floral know-how.
At the core of this module is an insight to retail floristry, with students having the opportunity to create a scope of hand-tied designs, meet suppliers and master gift-wrap techniques. These newfound floristry accomplishments will enable you to tackle more ambitious projects such as wreaths, vase design and culminating in a larger group finale towards the end of the week.
This one week course can be undertaken as a module on its own – or as part of the Four Week Career Course.
Suitable for – complete beginners and those looking to refamiliarise themselves with core skills.
For further details regarding our workshops and courses please contact our school team who will be on hand to answer any questions you may have.
Call –
+44 (0) 207 739 1521
www.mcqueensflowers.com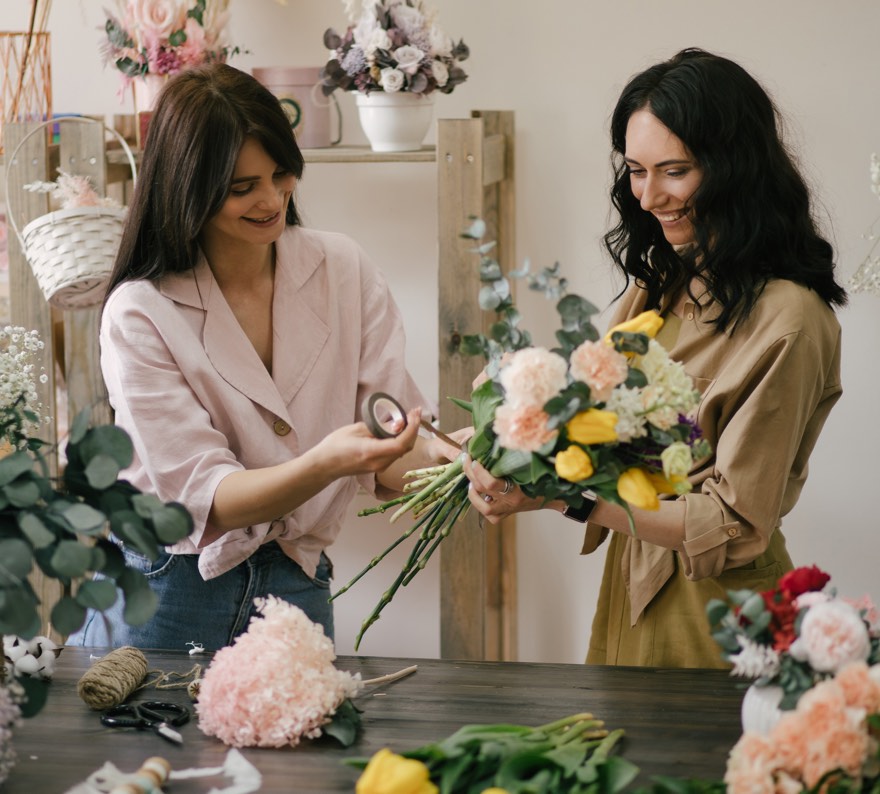 Why Choose Fiore Flower Courses
The Fiore Courses is an immersive learning experience aimed at anyone with a keen interest in floristry. Our collection of video courses and content has been carefully designed and curated by some of the leading professional florists in their field.
Our instructors are all full time industry pros with Flower Station, which is one of the UK's most well known and respected florists shops based in central London and online. Using their expert knowledge, your instructors will elevate your skills to the point where you are able to create impressive flower arrangements for any occasion.