Floral Instalation Course
Advanced Installations week at McQueens Flower School provides a rare opportunity to create large-scale floral works of art. This fast-paced course offers a 360-degree learning environment, distilling the most crucial aspects for executing the most dynamic of displays.
Each day is dedicated to a new structure – from popular designs regularly requested for events such as flower walls and suspended creations to innovative and conceptual works for students to interpret and develop their creative thinking.
Central to this opportunity is leaving the classroom and experiencing a day in the life of a florist on-site. Previous locations have included museums, shop windows and restaurants.
Suitable for – enthusiastic beginners and professionals looking to build on their repertoire.
For further details regarding the Career Course curriculum – please contact our school team who will be on hand to answer any questions you may have.
Call –
+44 (0) 207 739 1521
www.mcqueensflowers.com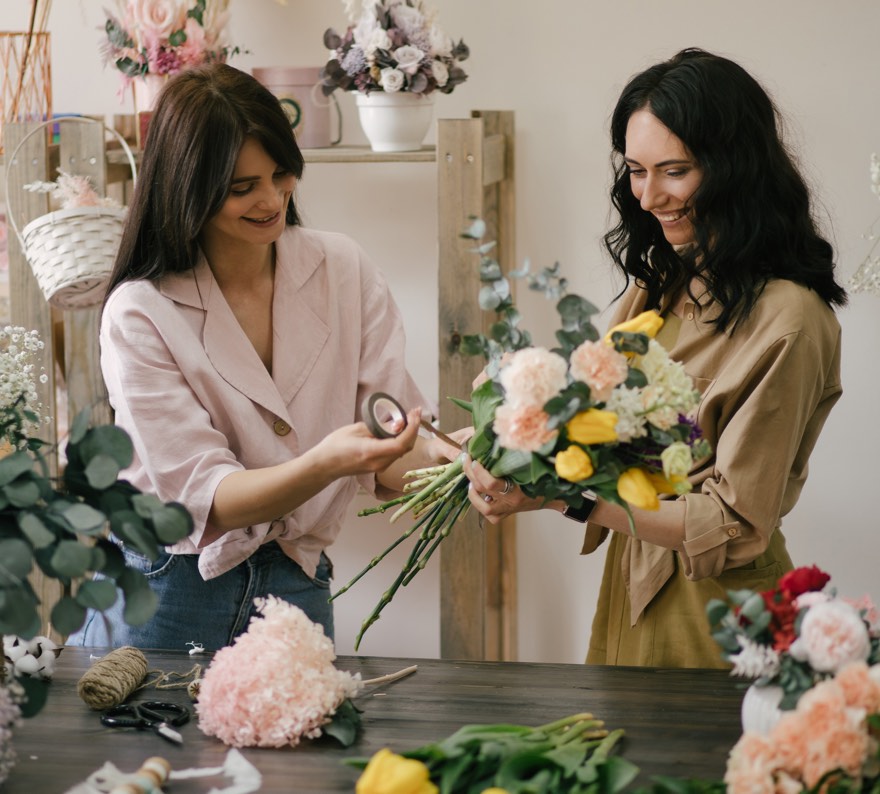 Why Choose Fiore Flower Courses
The Fiore Courses is an immersive learning experience aimed at anyone with a keen interest in floristry. Our collection of video courses and content has been carefully designed and curated by some of the leading professional florists in their field.
Our instructors are all full time industry pros with Flower Station, which is one of the UK's most well known and respected florists shops based in central London and online. Using their expert knowledge, your instructors will elevate your skills to the point where you are able to create impressive flower arrangements for any occasion.